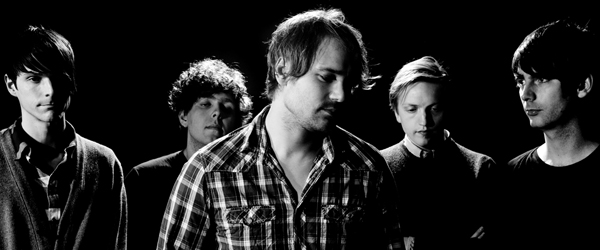 Union Sound Set
Online
"Start/Stop (has) a real punch. The best tracks, such as 'My Current State' and 'Answers', shimmer and shudder with repressed emotion, alongside the sheets of carefully crafted guitar noise" – Rocksound
"A belter of a record…it will be a shock if Union Sound Set don't set the indie world on fire"
- 4/5 Big Cheese
Union Sound Set
's debut album
Start/Stop
was released to massive critical acclaim, and received a significant amount of airplay, including
Fearne Cotton
's show on
BBC Radio 1
and
Xfm's Drivetime Show with Ian Camfield
. The band released two singles from their album to much applause -
Hiding Places
in September 2010, and
Cause & Resolve
in November of the same year.
Cause & Resolve
, had all the makings of an indie dance floor anthem. It combined a strong pulsing rhythm section with reverb soaked guitars, creating a haunting melody beautifully juxtaposed by
Edd Simpson
's earthy, at times angelic, singing style. I Know", the single's b-side, could very well have stood alone as its own single. A strong backbone of harmonious vocals, guitar and bass leading up to a dirty, overdriven instrumental freak out allowed
Union Sound Set
to really show off their technical capabilities as musicians.
Listen to Union Sound Set
Union Sound Set in the press...