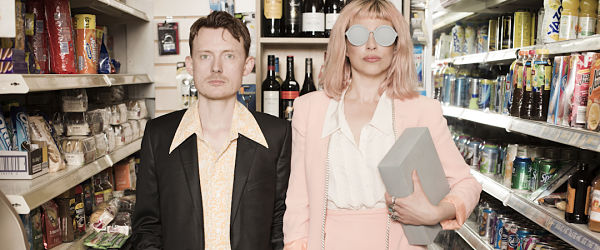 All Flags Are Grey
Online
East London based
Andrea Chamberlain
and
Leon Brown
- aka
All Flags Are Grey
- have previously worked on musical projects together, and have now reconnected to create music, releasing their debut single
Bare Bones
, out now via
Seven Wishbones
.
Tackling ideas of addictive behaviour and self-inflicted loss,
Bare Bones
is about showing vulnerability and the feeling of isolation we all encounter at some point in our lives. An intense and cinematic creation, the track flows with pounding beats and the twinkling whirr of electronic melodies alongside Chamberlain's beguiling, soulful vocals. It's a truly enchanting sonic delight.
Not only is frontwoman Andrea Chamberlain a skilled artist and musician, she also has an impressive entrepreneurial spirit. She currently co-owns a boutique publishing company that's partnered with a label in Japan, and has had numerous releases across Asia.
With their previous musical ventures receiving acclaim from the likes of
MTV
,
NME
and
Kerrang!
, All Flags Are Grey often explore ideas of the sexualisation and objectification of women in their work. Now, with this latest project, they hope to create innovative performance art, using visuals and film to enhance the poignant message that they convey through their music. Prepare to be utterly blown away!
Bare Bones
, the debut single from
All Flags Are Grey
, is out now via
Seven Wishbones
.
All Flags Are Grey in the press...
Features & Interviews
Reviews