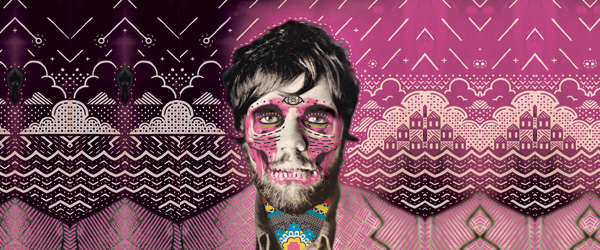 Andrew Wasylyk
Online
"...a vivid picture of just how versatile a performer he is."
- The List
Andrew Wasylyk
is the alias of Scottish writer, producer and multi-instrumentalist,
Andrew Mitchell
. Cinematic nostalgia, elements of Baroque pop and the influence of classic 1970s songwriters come together in a diverse collection of ten songs which comprise debut album,
Soroky
.
The record is the ninth to date on which Mitchell has featured; he joined alternative rock band
Idlewild
in 2014, and has released six albums with ongoing indie pop group
The Hazey Janes
along with the acclaimed debut of psych duo
Art of the Memory Palace
. Previous tours supporting
Wilco
, and as a session player with
Electric Soft Parade
and
School of Language
further add to the rich mix of influences which shape his first proper solo work.
Soroky
, the name of the village his grandfather Iwan Wasylyk hailed from in Western Ukraine, explores a range of themes – from the disillusion and anxiety of "Last Of The Loved" to the playful riposte "Mr White, It's No Trouble At All". The songs convey warmth, but at the same time a spaciousness that makes them seem at home in the still of night: a feeling particularly apparent in "The More I Believe, The Less I Really Know".
Recorded on the Isle of Mull in just five days, orchestral layers weave in and out of traditional guitar, piano and drum arrangements, creating a sense of haunting unease which is punctuated by Mitchell's powerful yet fragile vocals: reminiscent at times of early
Scott Walker
,
Randy Newman
or the late
Billy Mackenzie
.
Soroky
is out now via
Empty Words
.
Listen to Andrew Wasylyk
Andrew Wasylyk in the press...