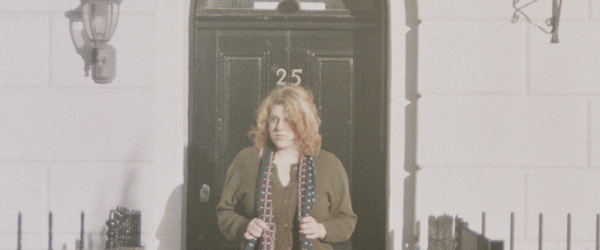 Anja McCloskey
OnlinePrintRadio
Multi-instrumentalist,
Anja McCloskey
, is a relative veteran of the music scene for her tender years. She has already gained a raft of experience playing with the likes of ten-piece performance orchestra,
The Irrepressibles
and folk-rock trailblazers,
Haunted Stereo
. It is with Haunted Stereo that Anja discovered that much of her creative inspiration veered towards, and suited, a folk arrangement. This included the composition of songs such as
Cross the Sea
, a
Q Magazine
Track of the Day
, and to singing lead vocals on
Santy Anno
.
Half-American, half-German and raised in Northern Germany, Anja's love for music evolved as she grew up listening to her grandfather playing the button accordion. This exposure to the accordion led to it becoming her main instrument, although her wider interest in music meant that not only is she classically trained as an accordionist, but as a gospel pianist too. In 2000 Anja won the
Louis Armstrong Jazz Award
and two years later moved to the UK to continue her musical journey.
Her eclectic background has been put to good use. Whilst this background wasn't based in the folk scene, her EP –
Turn, Turn, Turn
- has allowed Anja to explore that side of her creativity. Using quite delicate arrangements, the EP features a multitude of instruments such as piano, violin, viola, guitar and clarinet, but the main feature strays towards her expert accordion playing and her vocals. Pulling on influences like
Sharon van Etten
,
Abigail Washburn
and
Rufus Wainwright
and combining her classical knowledge and her new found inspiration for folk is a tantalising prospect that you won't have long to wait for.
Listen to Anja McCloskey
Anja McCloskey in the press...
Features & Interviews
Reviews