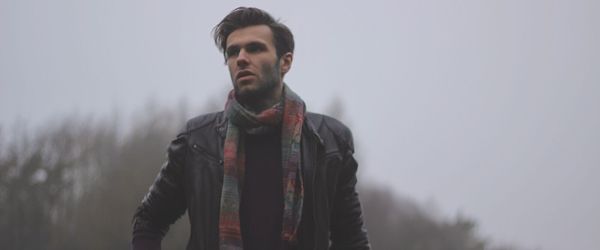 Belle Mt.
"...cinematic alt-pop..."

- Mahogany
"... an uplifting dose of raw emotion..."

- Gigslutz
Following their enigmatic debut single
Hollow
,
Belle Mt.
(pronounced 'Belle Mont') are now back with another emotion-strewn release.
Let Me
is out now via
LV Music
.
Written about that breaking point in a relationship when all emotional truths are laid bare,
Let Me
is an uplifting slice of alt-pop. Filled with the impassioned, soaring vocals of lead singer
Matt Belmont
, it exudes a cinematic, evocative power and infectious musicality. Of the track, Belle Mt. explain: "... despite the emotional weight of the topic, with Femke's uplifting production of
Let Me
we've attempted to envelop some deeply personal lyrics in an energetic and almost anthemic sound, but if you dig a little deeper you'll still find the melancholy beneath."
The concept of Belle Mt. was created during a period in which lead singer Matt Belmont withdrew from public performances. During this time, he dedicated his time to introspective songwriting development, creating the basis of a sound which would eventually find its way into the hands of Nashville-based,
Grammy Award
winning producer
Femke Weidema
. The musical connection between the pair has resulted in a unique writing and production style, evident in the layered ambience and depth of this latest release.
Having received acclaim from the likes of
Mahogany
and
When The Horn Blows
, and packed out a Nashville industry showcase at
The Basement
, as well as playing a
Sofar Sounds
set at London's
Amnesty International HQ
this summer, Belle Mt. are now ready to pull at the heartstrings with the impassioned grace of
Let Me
.
Let Me
is out now via
LV Music
.
Listen to Belle Mt.
Belle Mt. in the press...
Features & Interviews