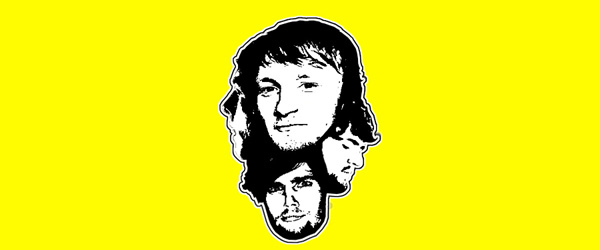 Between Mockingbirds
Online
Between Mockingbirds
kick off 2015 with free download track
Do You?
. The track blends 90s American college rock and a heavy dose of politics with the band being inspired by 2014's Scottish Referendum.
Although the band are influenced by heavy rock acts like
Queens of the Stone Age
,
Do You?
has a definite 90s feel about it, reminiscent of hazy US college days in the sun, but this has a definite modern feel taking the best of those halcyon days and combining them with an edgier flavour - think
Dinosaur Jr.
meets
Cloud Nothings
.
With the referendum having a huge effect on the whole of Scotland,
Do You?
's lyrics are told from the perspective of a 'Yes' voter. The feeling of excitement around the Yes Campaign was incredible but with the No result, many were left feeling dejected, disappointed and disaffected. It's no surprise that Scotland's creatives have been inspired to voice their anger and frustration and Between Mockingbirds display this perfectly as guitarist / singer
Michael Davitt
sings: "Why ask for change and expect to be the same, do you look around yourself at all?"
Formed in 2012,
Davitt
,
Josh Fletcher
(bass),
William Matthews
(guitar) and
Lewis Tollan
(drums) all hail from East Kilbride, just outside of Glasgow. Forming from the ashes of an old band, the foursome have already released their debut album, however,
Do You?
is their statement of intent.
Listen to Between Mockingbirds
Between Mockingbirds in the press...
Features & Interviews