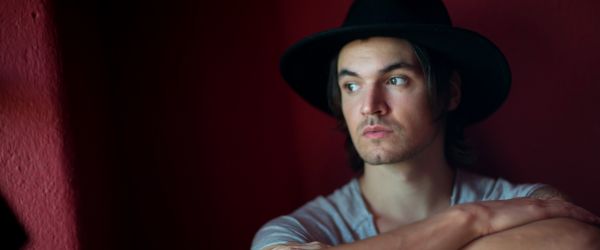 Chris Meid
Online
"If this qualifies as modern pop, I'm all for it." - Indie Shuffle
Chris Meid
, originally from Luxembourg, is an artist with a truly diverse musical background. Having come from a more classical upbringing Chris has made a name for himself remixing a wide-array of different artists (including
Jose Gonzalez
,
The Weeknd
and
Ellie Goulding
) to much critical acclaim. Whilst making a name for himself collaborating and remixing, writing and performing his own material has always been the dream and finally, having been recently signed to
Warner Music
, this has become a reality with the release of his debut single
Red River
.
Recruiting the talented Swedish/American
Tyler Sjöström
on vocals and 16-year old Dutch DJ/Producer sensation
Martin Wagler
,
Red River
has a distinctly international flavour. Tyler's vocals with their distinctly country-music sound give a sense of the distance and openness of the Mid-West while Chris's writing and Martin's influence grounds the track in a style akin to great European Pop artists like
Swedish House Mafia
and
Avicii
.
Receiving praise from the likes of
Earmilk
,
Music Ninja
and
BBC Radio 1
, this is just the beginning as we will definitely be seeing a lot more of him towards the end of this year and into 2016.
Chris Meid
's debut single
Red River
is out now via
Warner Music
.
Listen to Chris Meid
Chris Meid in the press...
Features & Interviews
Reviews