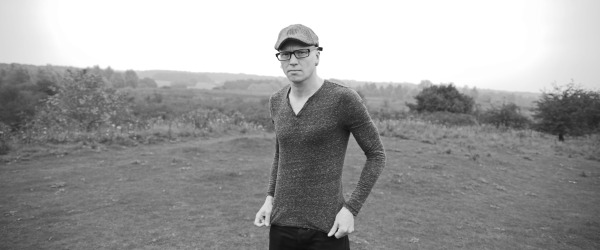 Dave McPherson
Online
Dave McPherson
 returned with his third album, 
Journal Of A Journey Buoy
, released 
3rd November 2014
 via 
Pledge Music
.
Following on from his previous two albums, 
The Hardship Diaries
 and 
Dreamoirs
, 
Journal of a Journey Buoy
 continues his exploration of life through the eyes of a touring singer songwriter. Drawing parallels with his live show, the music is stripped down and is simply presented as one man, his voice and his guitar. There's a brutal honesty to the lyrical content that Dave explores, unhindered by overcomplicated production, with Dave's powerful vocal range and talented guitar playing able to shine through beautifully.
Dave McPherson began his solo career in 2007 when, one day, he strapped his guitar on his back, hopped on a train and couch surfed around the UK playing shows to anyone who'd listen. 900 solo shows, and a number of EP's later, Dave released 
The Hardship Diaries
 via
Pledge Music
to a swell of support. While Dave's solo project is completely removed from the alternative metal produced by 
InMe
, the band in which he made his name, he feels that the medium in which he currently inhabits is the most accessible and important way for music fans to gather a true representation of what an artist is all about.
2014 saw Dave take to the stage at 
Download Festival
, 
Sonisphere
, 
2000 Trees
 and 
Y-Not Festival
, and over the course of his career he's been privileged to support the likes of 
Charlie Simpson
, 
Devin Townsend
, 
Andy Cairns
 and 
Big Country
 (to name but a few).  It goes without saying that a musician so enamoured with the intimacy of live performance will have more than a few future dates before the year is up. 
Journal Of A Journey Buoy
 was released via 
Pledge Music
.
Listen to Dave McPherson
Dave McPherson in the press...
Reviews