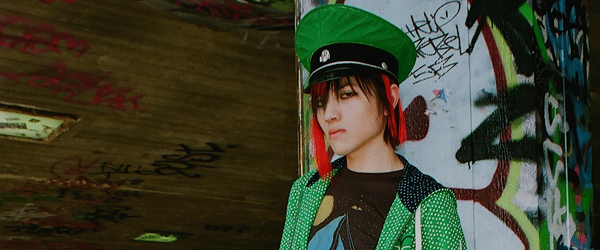 Dissident Genro
Dissident Genro
's
Rimu
started life in Scotland but has followed his heart to Tokyo where he is about to unleash a world of noise unto the Japanese gig-going public, armed with his laptop and guitar.
"I want to marry my Eastern and Western influences and create something completely original..."
Rimu
says.
"Like the unique and wonderful visuals many Visual Kei bands wow their audiences with today, I want to do the same, but fly the flag for the west, which had not been done before in this genre. With Dissident Genro, I'm expressing every part of myself – musically, visually and culturally."
In a short amount of time, the good word of
Dissident Genro
has spread and
Rimu
has worked hard to produce his first self-released EP,
'Mirrored'
. Both
'Mirrored'
and
'Psychonaut'
have received attention from fans and press alike –
Dissident Genro
already has fan Myspaces and a "Ninja Army".
To date,
Dissident Genro
has traveled far and wide, playing a sold out show at
AlCon
in Leicester and
Chibicon
in Derby along with gigs in Scotland. Respected Japanese culture magazine,
Five For
, and radio show,
JShoxx
(USA), are huge fans and have added fan fuel to
Dissident Genro
's fire.
"Nothing makes me happier than seeing people happy and I hope I can give back something positive to this world and others with my music..."
Rimu
states, and how can we argue with that?
Listen to Dissident Genro
Dissident Genro in the press...