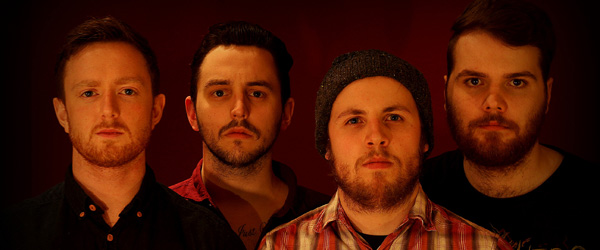 Felix Champion
OnlinePrint
Felix Champion
released their debut album,
This Lateral Life
, on
24th November 2014
via
Bloc+Music
.
Originally from Fife, Scotland, the Glasgow based four-piece are delighted to be releasing their debut full length record where their own brand of elaborate, yet melodic, alt-rock can be appreciated in its entirety. With moments of technical proficiency combined with vocal harmonies galore and heavy intricate guitar pieces, Felix Champion have created a raw, pulsating, explorative sound.
Tracks such as 'These Four Walls' characterise the band's creative output perfectly. Guitar picking envelopes your ears at break-neck speed, as a multitude of time signatures stop and start, cajoling your body to lovingly throb with the same passion the band clearly exhibit on record. Screaming vocals are flanked by impressive on-point harmonies as the song undulates to a heavy, head banging close. There is no pause for breath throughout This Lateral Life, as the band showcase a boundless energy, and no little talent, reminiscent of bands such as
Attack! Attack!
,
Funeral For A Friend
,
Gallows
and
Thursday
. 'Animals' shows a poppier side to their songwriting as the emphasis shifts to a big chorus and even bigger harmonies, while closing track 'The Lateral Life' displays elements of math-rock akin to bands like Tera Melos, This Town Needs Guns and Oxes.
Consisting of
Ross Balsillie
(guitar/vocals),
David Rees
(guitar/vocals),
Andy Brown
(drums/vocals),
Michael Clark
(bass/vocals), Felix Champion originally formed in 2011 as a three-piece outfit. However, after collectively moving to Glasgow, the band recruited their friend David Rees in 2013 completing the final Felix Champion line-up. They quickly made a name for themselves on the Glasgow music scene with their vibrant live performances which led to a support slot with
PAWS
at
Glasgow University
's freshers' week as well as festival appearances at
GoNorth
,
Wickerman
and
Tweedfest
.
This Lateral Life
by
Felix Champion
was released via
Bloc+Music
.
Felix Champion in the press...