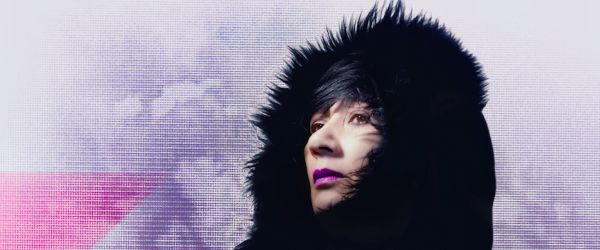 Fiona Soe Paing
Online
"...haunting…" - xlr8r
"Spectral electronics with an eerie, off-world feel…" - Clash
Fiona Soe Paing
 creates unsettling electronic soundscapes on her debut album 
Alien Lullabies
. The album, released via 
Colliderscope
, exists in a world between worlds, a strange avant-garde place where the half-Burmese, half Scottish electronic producer and vocalist creates dark, dreamy soundscapes.
Alien Lullabies
 is a collection of off-world, vocal based electronic tracks, that combine a phrasebook Burmese, English and abstract improvisation. The album is the soundtrack of the 
Alien Lullabies
 live show, a mesmerising live performance and cinema hybrid, with projected 3D animation by collaborator 
Zennor Alexander
, who created a dark, animated fairytale to accompany the album.
Whilst writing the album, Fiona was staying on Waiheke Island in New Zealand, at the off-grid Eco Village, which was founded by the crew of the original Greenpeace ship Rainbow Warrior - this is where the surreal sounds of 
Alien Lullabies
were born.
Fiona often combines abstract vocals and cutting edge electronica to create strange and intense sounds, which can be heard on tracks 'Winters Day' and 'Tah Stin Koh Mpor'. Channeling a sound akin to 
Björk
, 
Laurel Halo
 and
Mira Calix
, 'Heartbeat' and 'Tower of Babel' are perfect examples of Fiona's skill with manipulating sound and transforming it into art.
Amongst Fiona's supporters are 
BBC Radio 1
's 
Mary Anne Hobbs
, 
BBC Radio 3
's - 
World On Three
 show,  
BBC 6Music
's 
Tom Robinson
,  
BBC Scotland
's 
Vic Galloway
 and 
Mary Ann Kennedy
as well as
Depeche Mode
's
Vince Clarke
. Previous releases have included a track sung in Burmese, released through 
Warner Music
 on the 
Sound of The World
 compilation by legendary BBC presenter and musicologist, the late 
Charlie Gillett
. 
Fiona Soe Paing
's album 
Alien Lullabies
 is out now via 
Colliderscope
.
Fiona Soe Paing in the press...