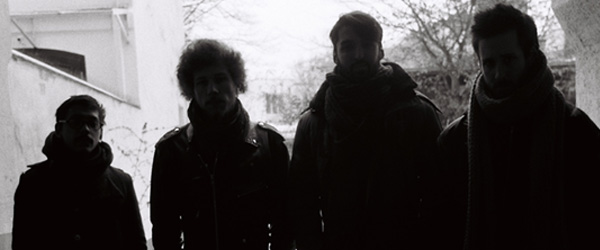 FUCK ART, LET'S DANCE!
OnlinePrint
"...melodies so crisp they ought to come foil-wrapped." - NME
"...rapier-sharp indie-pop..." - The Line of Best Fit
Hamburg's
FUCK ART, LET'S DANCE!
closed 2014 with a mini-tour of Scotland, bringing their upbeat electronic soundscapes to fans in Edinburgh, Glasgow and Inverness. To celebrate the announcement of their first Scottish headline tour, FALD released album track 'Juvenile Ghost' taken from their debut album
ATLAS
, which drew support from the likes of
NME
(7/10),
The Line Of Best Fit
(8/10) and
Q Magazine (online)
.
They then kicked off 2015 by releasing the video for album title track
ATLAS
, which premiered on
The Line Of Best Fit
.
The band describe the themes behind the video as
"...about despair. An insoluble situation where the only end is your own demise. The fight between good and evil was the perfect choice to represent the essence of the song. A determined woman fighting a vicious red dragon, which is responsible for taking the life of a dearly loved person. We're all fans of 70's asian martial arts flicks, so we immediately settled with this idea and got to work with Miguel Vasquez and Il Kang, our directors. They've assembled a great team and we're proud of the result to kick off a great 2015."
FALD formed with the sole intention of making people dance. After growing weary of watching 'gig zombies' stand around at their local live shows, the band were inspired to make music that people could move to. The band's name FUCK ART LET'S DANCE speaks for itself. Whilst listening to them play their explosive live show you can imagine club kids from Dalston, London to Williamsburg, New York dancing carefree in the darkest, coolest corners of some of the best underground clubs, music pulsing, the band's name emblazoned onto loose fitted vests, graffitied luminously across brick walls - FUCK ART, LET'S DANCE! have the capacity to start a movement and you are invited!
FUCK ART, LET'S DANCE
's album
Atlas
is available now via
Audiolith
. You can buy it on
iTunes
.
Listen to FUCK ART, LET'S DANCE!
FUCK ART, LET'S DANCE! in the press...
Reviews