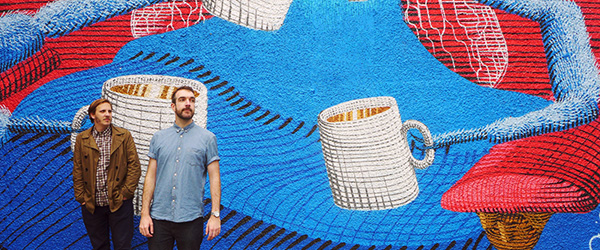 Glyphs
Online
"Curious, exotic nuggets…" - Clash Magazine
Glyphs
brought their electro indie soundscapes to a wider audience in 2014 with the release of EP
Out To Sea
via
Small Sounds
.
Out To Sea
is the work of a band who have harnessed their considerable talent by melding together various genres into one, unique sound that encompasses tender, melodic pop vocals, hip-hop style beats and electro-synth all accompanied by comforting noises and samples that could have been lifted from a
Spectrum 128k
circa '85. Opening track, and official single 
Out To Sea
, displays the band's playful side by evoking the spirit of 80's synth-pop bands such as 
Erasure
 and 
The Pet Shop Boys
 creating an ear worm that's hard to shake. While 'The Machine' could sit alongside many modern electronic artists like 
The Knife
 and 
Autechre
 as beats pop and samples soar, neatly bridged by a shoegaze style chorus. Closing track 'Man Of Straw, Man Of Stone' sways rhythmically with samples and beats washing gloriously over soft, distant, dream-like vocals reminiscent of
Boards Of Canada
. 
Formed in 2010 Glyphs came together after Mark Walsh (vocals/songwriting) and Matt Wilkie (producer) became flatmates. Despite having known one another for a few years previously, Mark had embarked on a two year trip to Asia and Australia and it wasn't until his return to Brixton that the pair reconnected. Originally hailing from Liverpool the duo set about writing and recording together as Matt had an array of music and beats already written and Mark was able to provide the lyrics and vocals.
Out To Sea
is Glyphs' fourth release following on from their
Small Sounds
EP and
Glyphs
EP both released in 2011 and the
Locks & Keys
EP, which was released in 2013. Combining a wide range of influences from
Caribou
and
Bonobo
to
Four Tet
and
The Knife
, Glyphs have created a sound that they can call their own.
Out To Sea
was released via
Small Sounds
.
Listen to Glyphs