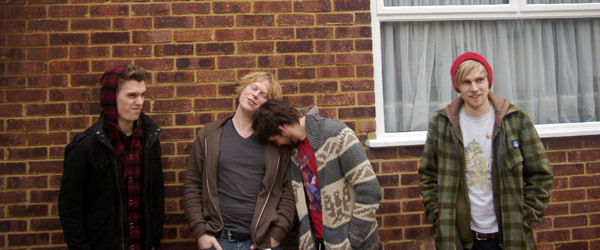 Gunning For Tamar
OnlinePrint
"Tight and technically proficient but also intuitive enough to keep things sounding organic..."
– Artrocker Magazine
Oxford based four-piece,
Gunning For Tamar
formed in early 2010. While they may not have been around for very long, they've still managed to make a significant dent in the UK's music scene. The lads have already been featured on
XFM
and
BBC Introducing
, played a number of festivals over the summer (including
Guilfest
) and have even picked up the much coveted
Breakthrough Track Of The Week
over on
NME
, for "The Organs", taken from their debut split single.
Never ones to shy away from hard work,
Joe Wallis
(lead vox/guitar),
Dan Pollard
(guitar/keyboards/vox),
D'Arcy King
(drums) and
Ben Green
(bass) were ready to take on 2011, as they released their new EP
Deaf Cow Motel
.
It's clear that this is a band who are extremely focused, having spent 2010 learning to read each other like it's second nature, as the sound they have created leaves no room for complacency. Closing with "Bonfires", the band proves they are capable of creating a dynamic and experimental sound that offset's the other three tracks on the EP. It's an ambitious track that really pays off, showing that this four piece are more than comfortable crossing boundaries and defying the listener's expectations.
Deaf Cow Motel
was released via
Walnut Tree Records
as a CD and Download on 30th May 2011.
Listen to Gunning For Tamar
Gunning For Tamar on tour
Gunning For Tamar in the press...