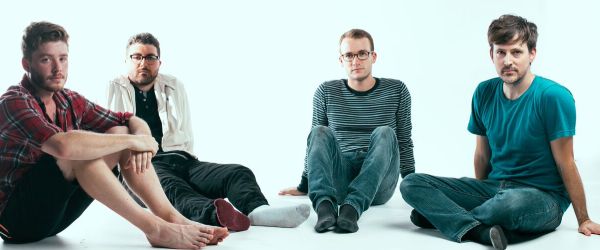 Jailbox
Online
The charming sensibilities of US four-piece
Jailbox
are on full display once again as they release their beautiful single
Whole
, out now via
FarmerTanz Records
.
A follow up to the recently released single
Idea Jar
, the St. Louis collective have created another whimsical track; beguiling the listener through its sheer elegance. Repetitive piano opens the song, hypnotically pulling you in, as gorgeous harmonised vocals soothingly wash over you, enhanced further by simple, yet effective, acoustic guitar and knitted together neatly by an expertly executed percussion section. The lyrics poignantly explore themes of love, loss and what could have been; topics we can all identify with. Jailbox have once again proven their ability to write emotionally powerful music; a sonic equivalent to an arrow through the heart.
Comprised of
Andrew Tanz
(vocals, keyboards, guitar, bass, percussion),
Joseph Bassa
(vocals, guitars, percussion),
Aaron Essner
(percussion, drums) and
Trent Dickerson
(bass,vocals) Jailbox formed in 2009 as a moniker for their home recordings which was taking place in their home state of Missouri. After going on hiatus for two years, the 2015 writing and recording of
Idea Jar
marked a welcome return for the band and was the start of a creative period that has seen the release of one single and video and has been quickly followed by the stunning single
Whole
.
Having supported the likes of
Vetiver
,
Devendra Barnhart
,
Still Corners
,
Daniel Johnston
and
Pines
as well as playing renowned venue
Pappy & Harriet
's in
Pioneertown
as part of
Coachella
, Jailbox are aiming to end 2016 on a high by showcasing their ethereal sound to a world-wide audience.
Whole
by
Jailbox
is out now via
FarmerTanz Records
.
Listen to Jailbox
Jailbox in the press...
Features & Interviews
Reviews