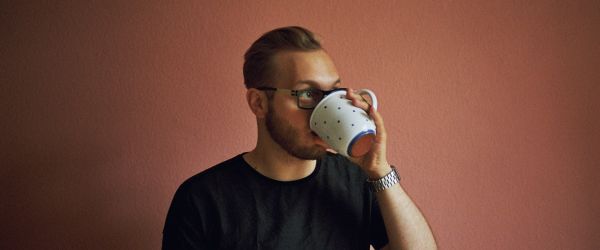 La Boum Fatale
Online
"... an immersive sonic journey."
- Earmilk
"... a wonderful and unique take on ambient melodies and ideas..."
- Indie Shuffle
German producer and musician
Antonio de Spirt
aka
La Boum Fatale
's debut album
Holygram
is out now via
Sinnbus
.
His first single from the album
No Tongue In Cheek
was accompanied by a remix EP where de Spirt brought together collaborators and friends, old and new, such as
9b0
,
Matvrak
and
Kirrin Island
plus illustrious names like
NGHT DRPS
,
Liam Back
and
Austin Edward
.


Around the time of La Boum Fatale's debut EP
Damwild
in 2012, Antonio was based in Hamburg and about to make his first tentative steps onto the scene. His secret hit 'AAA', as well as a couple of other remarkable electronica listening beauties, were very well received and ingratiated La Boum Fatale with remarkable ease.
Rather than following the usual releasing routine, de Spirt - having now moved to Berlin - allowed himself the luxury of experimentation. With an open mind and a willingness to grow, he concentrated on his live shows, working with many different set-ups, experimenting with his music with a graphic design-like mindset. Partnering with producers like
Glenn Astro
and
Sieren
, he created unconventional remixes for bands like
Me And My Drummer
,
Hundreds
and
Sizarr
.


In 2015, having spent time honing his craft and vision, de Spirt finally began to focus on tracks for his debut album
Holygram
. The album is a sonic kaleidoscope and an adventurous, immersive and captivating soundscape - with single
No Tongue In Cheek
only just scrapes the surface.
Holygram
is out now via
Sinnbus
.
Listen to La Boum Fatale
La Boum Fatale in the press...
Features & Interviews