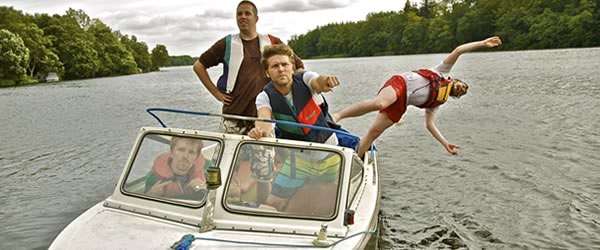 Mimas
OnlinePrint
". . .the fact that they've got huge melodies and a sense of quirky fun suggests they're definitely at home in the classic rock arena.
- Classic Rock Magazine
After the success of their debut album
The Worries
, Danish boys
Mimas
return with their second offering
Lifejackets
. It's is a natural progression from the intricate post-rock of their debut.
Lifejackets
feels like a beautiful journey through the hearts and minds of Danish boys Snævar Albertsson (vocals, guitar, trumpet), Daniel Beck (guitar), Lasse Dahl (drums) and Gert Jørgensen (bass, vocals).
Lifejackets
features beautiful, meandering melodies and simple, refreshingly peculiar musings on life and love; they are a band who are insistent on not taking themselves too seriously, however this is an album that simply
must
command your attention. Magnificent.
Listen to Mimas
Mimas in the press...
Features & Interviews