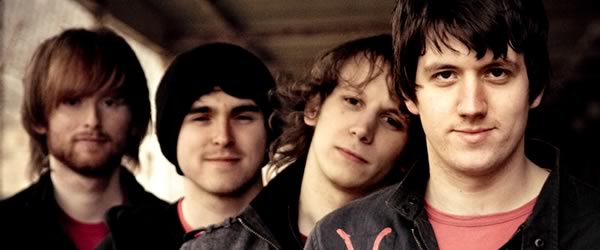 Must Be Something
OnlinePrint
"Remeniscent of Radiohead, Biffy Clyro and the Editors, this could honestly be released by any one of these bands with pride." – Rick Fulton, The Daily Record
Must Be Something
are Stephen Gibbons (guitar/vocals), Nick Cottier (guitar), Steven Dowd (bass) and Matty Quinn (drums). They first formed in 2002 when Stephen, Matty and Steven met at school and were later joined by Nick in 2005, completing the current line up.
Over the years, the band has cultivated an exciting sound having wowed audiences around Scotland with their explosive live performances. As a result the band have grabbed the attention of renowned Scottish DJ,
Jim Gellatly
, with the single
All Out Prize Fight
being played on his XFM. Jim said: "I was blown away by this the first time I heard it, almost had to do a double take. One of the finest things to come out of Scotland recently…"
Having cut their teeth in the Scottish music scene, the boys are ready to move onto a national level with the band having progressed to a tighter, more focused sound, which can be heard in the up and coming single release
A Breath in a Heartbeat
.
The track pulls on the influence of the epic scrawling sound identified with the likes of
Editors
and
Radiohead
mixed with the alternative guitar heavy fare and sing along song writing skills of
Biffy Clyro
and
The Strokes
. The track is also a perfect demonstration of the bands cohesive playing ability with exemplary break downs, guitar playing and vocals which are enough to leave you salivating at the prospect of what this young band could achieve.
You will be blown away by this catchy guitar-pop tune that will keep you hanging until the very last chord…
Listen to Must Be Something
Must Be Something on tour
Must Be Something in the press...
Features & Interviews