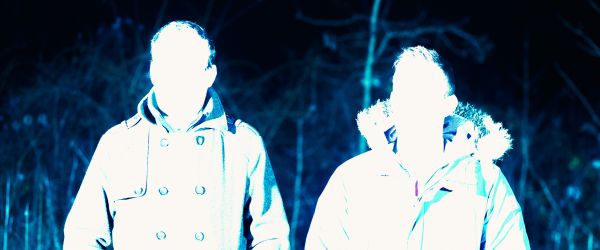 Right Hand Left Hand
Online
Channelling the spirit of the post-rock scene of the mid to late 90's,
Right Hand Left Hand
have released their sophomore self-titled album on
Jealous Lovers Club
.
Despite the obvious post-rock influences, Right Hand Left Hand are much, much more than an experimental instrumental band. Intense, powerful yet melodic, Right Hand Left Hand defy the confines of one specific genre as they embrace elements of Krautrock, space-rock and electronica, as well as innovatively incorporating live loops and vocals to great effect.
The result is an immersive, technically brilliant record filled with layer upon layer of riffs that subvert the quiet/loud dynamic of post-rock into a loud/louder burst of action. Album opener, and first single
Seat 18c
, kicks off proceedings beautifully and lays the cards on the table for what to expect throughout the 11 track album, as the expertly picked guitar pieces trade punches with meaty riffs, augmented by metronomic drumming. 'Nightmares In The Afternoon' illustrate the bands unpredictable nature as the brooding, unnerving track builds slowly, incorporating vocals alongside their customary love of powerful riffs. While the relentless riffs of 'Tarts and Darts' and 'Cliff Young Shuffle' would make the likes of
the Fucking Champs
nod in appreciation.
Despite their unerring ability to sonically pulverise your eardrums, Right Hand Left Hand are in fact a two-piece band. Comprising
Andrew Plain
(drums/guitars) and
Rhodri Viney
(guitars/ vocals/ drums) and hailing from Cardiff, Wales, the duo played in a number of Cardiff based bands over the years. Having played a show with one of their former bands in a club in Groningen, Netherlands the pair, having heard
Trans Am
played by the DJ, were inspired to break out on their own, embracing an experimental set up of two members playing guitar, two drum kits, centred around a loop station, incorporating instrument swaps and all the while attempting to find out how heavy is too heavy.
Their decision to do so was inspired and has seen the band headline
Swn Festival
as well support the likes of
Dead Meadow
,
Errors
,
The Mahjonng
,
The Mae Shi
,
Super Furry Animals
,
Funeral For A Friend
and
Los Campesinos
. Having already played with them in the past the band are also set to join
Future Of The Left
on the road again this spring.
April 16th - Norwich Arts Centre, Norwich
April 17th - Bodega, Nottingham
April 19th - Riverside, Newcastle
April 20th - Liverpool Arts Club, Liverpool
April 21st - Electric Ballroom, London
May 13th - Night and Day, Manchester
Right Hand Left Hand
is out now via
Jealous Lovers Club
.
Listen to Right Hand Left Hand
Right Hand Left Hand in the press...