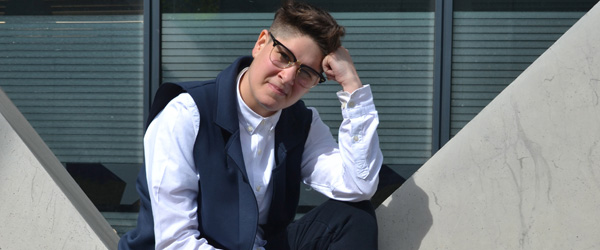 Sofia B
Online
"…truly inspired."- God Is In The TV Zine
Sofia B
talent lies in taking on weighty subjects, and transforming them into accessible, heartwarming music. She wrote her latest single Soldiers during an escape to New Orleans with her best friend, Avery Nejam. Both diagnosed with Crohn's disease while together at university, they decided to share the burden and pretend, for a short while at least, that everything was fine.
The atmosphere in The Big Easy had an inspiring effect on Sofia, surrounded by its creole delicacies, timeless music and amazing community spirit. She realised that, in spite of her personal problems, everyone faces their own internal battles making everybody soldiers against the challenges life presents. She found comfort in the realisation that no one has to face the fight alone, and decided to spread the message through her latest single.
Sofia sees herself first and foremost as a storyteller, using life as her inspiration and a flair for narrative that's seen her compared to the likes of
Kathleen Adams
and
Tegan & Sara
. Soldiers is the second single from her EP
In The City
, which presents four illuminating slices of of Sofia's life with stripped back pop arrangements built on folk foundations.
Soldiers
is out now via
Montiel Records
.
Listen to Sofia B