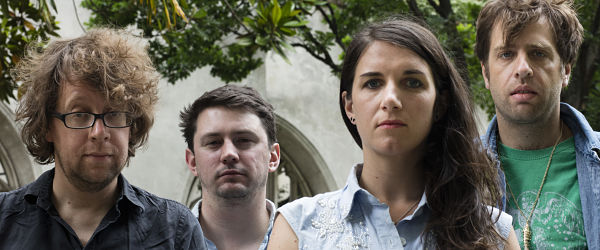 The Bara Bara Band
Online
"...musicians drawing on the echoes of pastoral English folk for their own sepia-tinged sounds."
- M Magazine
"...a vibrant slice of folk, combining age-old tradition with a fresh and innovative sound."
- Gigslutz
Combining folk influences with contemporary subjects,
The Bara Bara Band
are ready to introduce their modern twist on tradition with their forthcoming album
The Seeds Inside (The Grapes Upon The Vine)
, out now via
Singaround Records
.
Beginning with the instantly catchy 'Mists of Time', the album takes you on a journey through a spectrum of folk, along the tributaries of the Thames, via the M25. Like all folk music, each track has an underlying story behind the band's intricate musicianship and
Ruth Jacob
and
Rupert Browne
's colloquial, warm lead vocals. From the politically charged lyrics of 'More and More' and 'All Look the Same' to their takes on traditional tales such as 'Plimsoll', 'What Put The Blood' and 'The Barley & The Rye', The Bara Bara Band effortlessly blend the new with the old to create a cocktail of feel-good folk. Ruth explains "the album reflects traditions within music, how the old is contained inside the new and the new existed within the old."
All the tracks on the album were either written by Ruth and Rupert or are reworks of traditional folk songs. Possibly the most striking song is an original arrangement of a broadside about the politician
Plimsoll
who, in the 1800s, canvassed for better safety on cargo ships where owners were sending sailors off to their deaths to cash in on insurance.
Over the past seven years, the band have gone from strength to strength. They have released two EPs as well as their debut album
Escape From Clinch Mountain
, receiving praise from the likes of
Folk Radio UK
,
FATEA Magazine
and
Folk Words
to name but a few. Rupert and Ruth also run their own folk club
Tooting Folk
, a firm favourite on the London live scene for the last five years.
The Bara Bara Band are a collective who do not fear tradition, instead they embrace it with open arms, whimsical humour and touching melodies.
The Seeds Inside (The Grapes Upon The Vine)
is out now via
Singaround Records
.
The Bara Bara Band in the press...
Features & Interviews