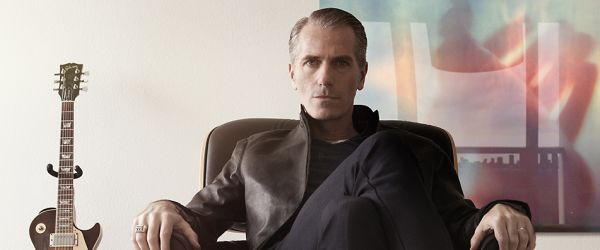 The Beautiful Fear
Online
"...the pure aesthetics of beauty with the purely visceral sense of fear." - Clash
Brooklyn based artist
Matthew Bannister
aka
The Beautiful Fear
's latest single
Never Yesterday
is out now via
Addictaclique Records
. The single is taken from The Beautiful Fear's latest album
One
, the first instalment of a two part project.
Single
Never Yesterday
is an atmospheric track filled with beautiful piano melodies and heartfelt melancholic lyrics. Mixed by
Metric
and
The Kills
producer
John O'Mahoney
, it oozes a delicate, haunting beauty; Bannister describes the track as a "relationship collapse song" about falling out with a time, person and place. With shades of the emotive power akin to the likes of
Radiohead
and the dreamy poignancy of
Pink Floyd
,
Never Yesterday
flows with an emerging energy that subtly transforms into a powerful cinematic finale.
The Beautiful Fear was born out of Matthew Bannister's desire to use music as a form of therapy and program, the artist name itself a term Bannister coined to convey the frightening yet beautiful changes required in life. In 2012 he began recording his recollections, dreams and musings together with
Carl Negin
. Having received acclaim from the likes of
Morrissey
co-writer
Spencer Cobrin
and
Jools Holland
's musical director
Phil Veacock
, The Beautiful Fear have played a number of gigs across New York and now plan to release the second instalment of their concept album in 2017.
Debut album
One
is out now and single
Never Yesterday
is out now via
Addictaclique Records
.
Listen to The Beautiful Fear
The Beautiful Fear in the press...
Features & Interviews