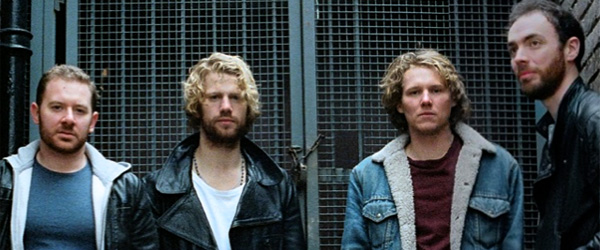 The Capture Effect
Online
The Capture Effect
released their debut EP,
Frequencies
, on
23rd March 2015
via
Free Radio
.
On
Frequencies
the London based four-piece have created intense rock music, spliced with electro-synth sound waves, bridged neatly by a compelling narrative told through provocative lyrical content. Each track tells an individual story as the band touch on myriad of topical subjects, both unique to the individual and to society as a whole.
First track 'SKYwave' charts the phone hacking scandal of 2011 with sampled news reports combined with up tempo fuzzy synth to transcend breakneck drumbeats and affected vocals. 'Lies and False Signals' sees the band focus on more personal subject matter as the track follows the end of a broken relationship. Guitars screech and samples soar as the vocals take centre stage here, emotive and passionate, as the band come together as one to produce an impressively big sound.
Featuring
Iain Littlemore
(guitar, vocals),
Adam Parr
(guitar, keyboard, backing vocals),
Andy Malliff
(bass, samples, backing vocals), and
Stuart Roberts
(drums), the band formed in summer 2014 after an extensive writing period together. Inspired by a shared love of
Nirvana
,
Bloc Party
,
Biffy Clyro
,
The Clash
and all things
David Fincher
, The Capture Effect set about writing music that built upon these influences while maintaining a sound very much their own. Indeed their name and the idea of incorporating news reports and samples in their songs came about after an amp picked up a live radio broadcast during rehearsal. The phenomenon is known as 'The Capture Effect' and the rest, as they say, is history.
Frequencies
was released on
23rd March 2015
via
Free Radio
.
Listen to The Capture Effect
The Capture Effect on tour
The Capture Effect in the press...