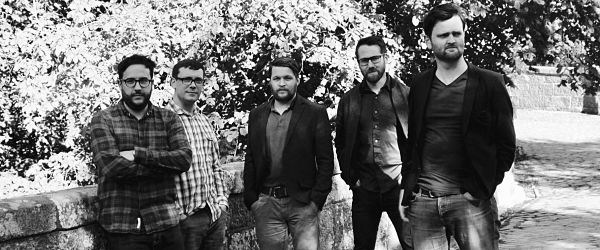 The Deportees
"...with a strong helping of Diarmaid

O'Gallagher's rich baritone, The Deportees'

music is rich and evocative."

- For Folk's Sake
Over three years in the making, the debut album from Aberdeen five piece 
The Deportees
 is now ready for release. 
The Birth of Industry
 is out now.
Intended to channel a sense of place, 
The Birth of Industry
 is heavily influenced by the unique terrain of the North East of Scotland. Conjuring images of pastoral beauty, in juxtaposition with stark industrial landscapes, it is an ambivalent love affair between five people and the place they call home. From the dark, melodic folk of 'A Single Truth' to the lilting instrumentation and soaring harmonies of 'I Lost Her to the Sea' and 'The Woods', the album is an eclectic collection of cinematic soundscapes, each fuelled by the sweeping baritone of frontman 
Diarmaid O'Gallagher
.
Having formed in rural Aberdeenshire at the turn of the decade after all separately playing in other bands, The Deportees came together to pay homage to the timeless music that had influenced them as youngsters. With an emphasis on natural instrumentation as a platform for strong melodies and their signature four-part vocal harmonies, the band take influence from their Celtic roots, as much as Americana and the genre-defining folk-rock of the 1980s. Now, The Deportees are ready to unveil their unique blend of rich sounds to the world in the form of this impressive debut.
The Birth of Industry
, the debut album from 
The Deportees
, is out now.
The Deportees in the press...
Features & Interviews