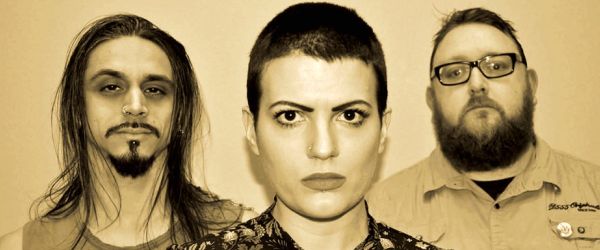 The Empty Page
Online
"...recalling Fugazi's righteous fury." - Clash
"...a powerful yet understated alt-rock sound." - Punktastic
Inspired by the raw, organic, yet raucous, sound of 90's era alt-rock bands, Manchester's
The Empty Page
are ready to reshape the current landscape with the release of their spiky, caustic debut album,
Unfolding
, out now via
Vociferous Records
.
Despite having formed as recently as 2015, the three-piece band have made an immediate mark on their local scene and beyond. The Empty Page have created their very own brand of pop/rock, straddling the line between grunge, post-punk and noise-pop, creating a sound that has an unerring ability to draw you in through it's melodic choruses as well as it's fuzzy, driven guitar lines. Having enlisted the skills of uber producer
Garth Richardson
(
Rage Against The Machine, Biffy Clyro, L7, Melvins
) to shape the sound of their debut record, The Empty Page are now preparing to unleash their sound to a wider audience.
Recorded and mixed in just one week, the essence of a pure, live band can be heard on the ten songs that make up the album, stepping away from the overly produced music that has become synonymous with the pro-tools era of modern rock music. From the grunge-inspired sound of
Hole
on 'Cracks In The Surface', to the riot grrrl stylings of
Bikini Kill
on future single
Wardrobe Malfunction
and the the hooky, indie-rock, head bopping melodies of
My Vitriol
and
Llama Farmers
on forthcoming single
Big Wheel
, The Empty Page invite you to join them on their sonic journey through the full alt-rock songbook.
Comprised of
Kel
(vocals, bass),
Giz
(guitar) and
Jim
(drums), the band first came together as friends jamming cover songs, before realising that they'd be much better served writing their own tunes. The results were immediate as, fast forward one year, and they now have a Gggarth Richardson produced album, support from the likes of
Louder Than War
and
Punktastic
as well as completing a full UK tour to coincide with the release of their debut album release
Unfolding
.
Unfolding
by
The Empty Page
is out now via
Vociferous Records
.
The Empty Page in the press...