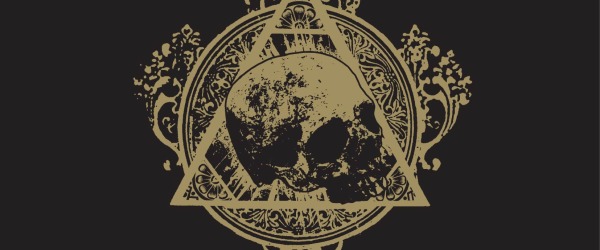 The Exquisite Corpse Game
Online
"...an unexpected triumph."
- Prog Magazine
"A brilliantly ingenious project, simple in conception, sublime in execution." - Rock A Rolla
"...an incredible Attenborough-like musical journey." - Clash Magazine
Exquisite corpse
 is a method by which a collection of images is collectively assembled. Each collaborator adds to a composition in sequence until finally the whole completed picture is revealed. This technique invented by the Surrealists is similar to the old parlour game, Consequences, in which players write in turn on a sheet of paper, fold it to conceal part of the writing, and then pass it to the next player for a further contribution.
The Exquisite Corpse Game
is a unique musical collaboration based on these rules put together and overseen by
Kavus Torabi
for his label
Believers Roast
, featuring
Khyam Allami
,
Karda Estra
,
JG Thirlwell
(
Foetus
/
Manorexia
/
Steroid Maximus
),
Kavus Torabi
(
Knifeworld
/
Cardiacs
/
Guapo
),
British Theatre
(
Oceansize
/
Biffy Clyro
),
Bob Drake
(
Thinking Plague
/
5uu's
/
The Science Group
),
Weasel Walter
(
The Flying Luttenbachers
/
Behold The Arctopus
),
Dominique Leone
,
Appleblim
,
Katharine Blake
(
Mediaeval Baebes
/
Miranda Sex Garden
),
Max Tundra
,
Mikrokosmos
(
Levitation
/
Dark Star
/
Cardiacs
) and
Craig Fortnam
(
North Sea Radio Orchestra
/
Arch Garrison
).
Once the first 'fold' was recorded each artist was given only the last 20 seconds of the previous composition and had to continue by recording instrumental music in any way they saw fit. Whether they chose to develop themes or take an obtuse 90 degree turn was entirely up to them.
Each 'fold' had to be a response to the 20 seconds they were given and be between one and four minutes long. None of the contributors heard the entire piece until the final 'fold' had been completed
Taken individually,
The Exquisite Corpse Game
represents thirteen brand new, original compositions by thirteen innovative musical artists but taken as a whole the entire album has a kaleidoscopic, dream-like yet homogenous quality. Themes and ideas seem to repeat and reoccur throughout in a way that could not have been known to the contributors. There is an ebb and flow throughout that sounds both pre-conceived and deliberate.
The Exquisite Corpse Game
will be released on
2nd September 2013
and is available to
pre-order now form the Genepool website
.
An extended press release with information about each artist can be found
HERE
.
The Exquisite Corpse Game on tour
The Exquisite Corpse Game in the press...
Features & Interviews