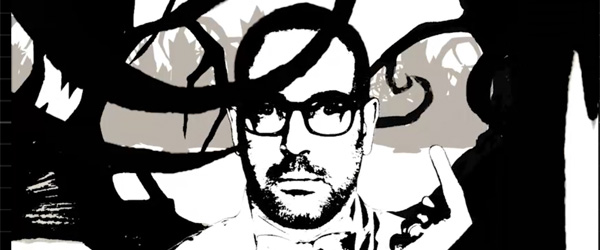 The Helmholtz Resonators
Online
Proving House Digital
have developed a brand new way to package music, video and text from your favourite musicians, events and artists. Joining forces with London musicians
The Helmholtz Resonators
, they are showcasing the format as a vehicle to release the band's latest single and video -
Wooden Man
. They are very proud to present the
Sonic eBook
.
Using
Wooden Man
as a test case for the new format has seen Proving House Digital create a fully realised campaign, with staggered updates that allow the
Sonic eBook
to download content suitable for use in social media marketing and events listing. With full individual consultation, each
Sonic eBook
can be tailored to suit the client's needs - whether it's a basic package to showcase videos, products and buy-links, or a fully immersive world offering a portal into the minds, imaginations and music of the users' favourite musicians.
The
Sonic eBook
was conceptualised and built by Proving House Digital. An all in one package in ePub form, it is fully interactive utilising music, video and animation in a fixed layout form with touch/button functionality that can also utilise active links for ticket, merchandise and mp3 purchasing. In short, it's a website or portfolio that you can pop on an iStick, stick in your pocket and it will work whether you're in the middle of a field, a wifi hotspot, or lost in the space time continuum.
Wooden Man
is a musical interpretation of an experiment gone wrong, as
Chladni Plates
is transported to a sinister parallel dimension stripped of colour, while grooving bass lines permeate the very air around him, and space age synths add to the atmosphere of dance floor menace. The scientist may very well have become lost in a landscape packed with beats reminiscent of
The Beta Band
and
Super Furry Animals
, and visuals ripped from the depths of a Halloween nightmare.
Proving House Digital was established in 2012. Since then they have been hard at work adding extra dimensions and exploring the boundaries of eBooks and other electronic publications in a way that gives audiences a richer and more interactive experience. Whilst they are passionate about the music industry, they have worked with fiction, education and commercial publications, bringing their strong vision and keen sense of story to every project. Because technology offers so many ways to make content more accessible, more usable and more beautiful… it would be rude not to.
The Helmholtz Resonators
' single
Wooden Man
will be released via
Proving House Digital
on
23rd October 2015
on iTunes as an MP3 and a free
Sonic eBook
. The original track is taken from their album
The Mystery Of Woolley Mountain
which is out now digitally.
The Helmholtz Resonators in the press...
Reviews