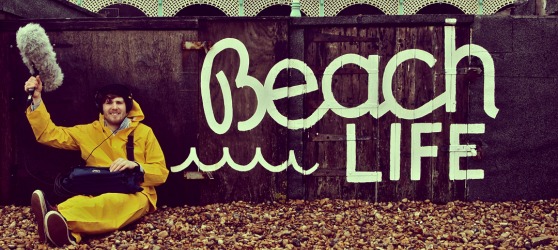 The Lunchtime Sardine Club
Online
Brighton based artist
The Luchtime Sardine Club
aka
Oliver Newton
(
Yndi Halda
/
Bermuda Ern
/
St. Coltrane
) introduced his unique brew of ' lo-fi psych-folk' with his debut album
Icecapades
, on
August 12th 2013
via
Sonic Anhedonic Recording Co
.
The album is a collection of short stories, such as the death of a boxer, the sleepy sickness epidemic of the 1920s, the mysterious disappearance of three lighthouse keepers, an old woman's embalming and murderous distortion.
"Charon and the Boxer" opens the album gently crescendoing into a cacophony of guitars and violins, however, straight into "I'm... Jesuschristmaam", here Newton hones a sound akin to American artists such as
Sufjan Stevens
and
Bowerbirds
. Although there's a quiet joyfulness underlying each track, some take on a more atmospheric, introspective feeling as heard on "Quesadillas" and "Old Truths, Rare Grooves", which would not be out of place on an
Andrew Bird
record. As the record comes to a close, the music slowly transforms into
Midlake
-esuqe vintage soundscapes.
Icecapades
is a truly wonderful, organic musical journey.
The Lunchtime Sardine Club grabbed the attention of Amazing Radio with the first single "Rumours" and also featured on a
Big Scary Monsters best of
... compilation in early 2013. With the sound branded as "a happier
Elliott Smith
circa 1998" by
Brighton Noise
, The Lunchtime Sardine Club's
Icecapades
is the perfect concoction of Elliott Smith's storytelling style and
Grizzly Bear
's lo-fi folk.
Listen to The Lunchtime Sardine Club
The Lunchtime Sardine Club on tour
The Lunchtime Sardine Club in the press...
Features & Interviews