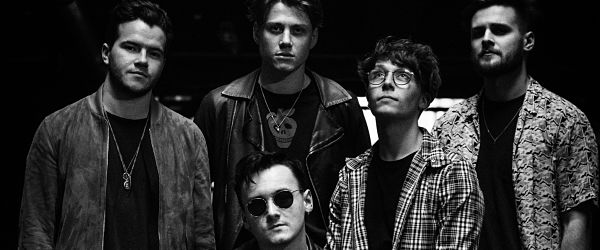 The Memoirs
Nottingham five-piece
The Memoirs
are gearing up to unveil their epic, guitar-fuelled slice of alt.rock to a wider audience through the release of debut single
Means To an End
out on
8th June 2018
via
Strataville
.
Means To an End
is a call to arms to take control of your own life and to change it for the better, flying in the face of a monotonous daily work life, anti-climactic weekends and the disappointment of fair-weather friends.
Taking inspiration from the raging indie-rock that made
The Strokes
famous, and melding that sound beautifully with the post-punk sensibilities of
French Kicks
and
Jonathan Fire*Eater
, The Memoirs have offered up a single that combines melodic hooks with a jagged rock edge.
Consisting of
Ned Jones
(vocals),
Seb Doyle
(guitar),
Alex Perry
(guitar),
Jamie Irving
(bass) and
James Lyons
(drums), The Memoirs first met at Nottingham University and subsequently dropped out to form the band. They have since wowed crowds at a packed out show at
Dot to Dot Festival
, Nottingham.
Means To an End
is accompanied by two additional songs, the equally angular 'Bathed In Light' and 'Barely Living' taken from their forthcoming EP. With another EP in the works, The Memoirs are set to make their mark on the music industry and fans alike.
You can catch The Memoirs live on the following dates:
June 17 - BBC Introducing show, Rough Trade, Nottingham
June 23 - Headline show, Rough Trade, Nottingham
Means To an End
is out on
8th June 2018
via
Strataville
.
The Memoirs in the press...
Features & Interviews