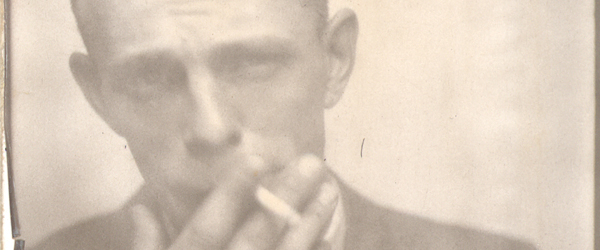 The Son(s)
OnlinePrint
"Hypnotic and gorgeous..."
- Sunday Mail
After their critically acclaimed self-titled album released in 2011,
The Son(s)
returned with their EP
Leviathan
, which was released on
7th May 2012
via
Olive Grove Records
. 
"These songs were sung and recorded in an old cold, empty, echoey flat in Edinburgh. Away from home, stuck in the dark middle of winter. It was the coldest winter there for more than 50 years. Temperatures fell to minus 14C. It was colder at night, colder still at home. Snow fell, trains stopped."
Leviathan
was recorded in the middle of winter in an old, cold, empty flat in Edinburgh and, as a result, each track is dripping with atmosphere. The EP picks up where last year's debut album left off, tipping a hat to the laid back and stripped down qualities of Americana, with tracks like "Cocksure Boys" and "Shot Out A Cannon" utilising echoey minimalist guitar and harmonious vocals to summon images and sounds reminiscent of
The Beta Band
at their best.  As always, strong lyrics are at the forefront of this release, with each track encapsulated in its own world while The Son(s) paint metaphysical pictures in the mind's eye of the listener. 
The Son(s)
previous releases received great support from the press, with the single
Radar
featuring as Track Of The Day on
Spinner
and
Classic Rock Magazine (online)
plus some outstanding reviews from the likes of
The Line of Best Fit, Sunday Mail
(4/5) and
The Skinny
(4/5).They also received support from
BBC 6Music
's
Gideon Coe
and
Tom Robinson
plus
BBC Radio 1 Scotland
's
Vic Galloway
and
Ally Mcrae
.
Leviathan
is a worthy follow-up to an already impressive body of work.
Leviathan
was released via
Olive Grove Records
on
7th May 2012
as a download and a limited edition cassette tape, complete with intriguing inlay artwork.
Listen to The Son(s)
The Son(s) in the press...