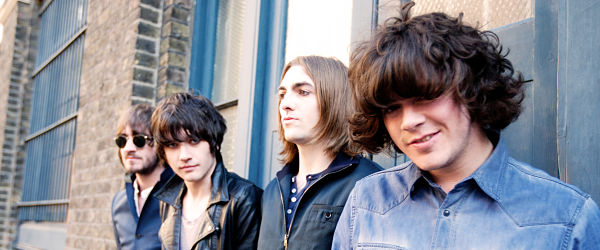 The View
Scottish indie four-piece
The View
celebrated the 10th anniversary of their debut album
Hats Off To The Buskers
with a 10th anniversary limited edition vinyl release for
Record Store Day
this year.
The debut was originally released via
1965 Records
on 22nd January 2007 and hit the number one spot in the UK charts on 28th January 2007, leading to a
Mercury Prize
nomination that year. The album rode the tail end of the wave left by
The Libertines
but injected the band's unique, upbeat observational indie rock filtered through a Scottish perspective, with frontman
Kyle Falconer
's signature Dundee accent.
Since their debut, the band have gone on to release five albums in total, 2015's
Ropewalk
being their most recent release, produced but
The Strokes' Albert Hammond Jr.
and
Gus Oberg
. The band have been praised for their trademark indie rock style that has matured through their last five releases but has never succumbed to music's ever changing fashion trends.
"What an album! What a time! Let's do it again!" Falconer said of their decision to release the 10th anniversary edition of their debut, marking a decade of success for the Scots.
The 10th anniversary limited edition vinyl of
Hats Off To The Buskers
is out now via
Demon
.
Listen to The View