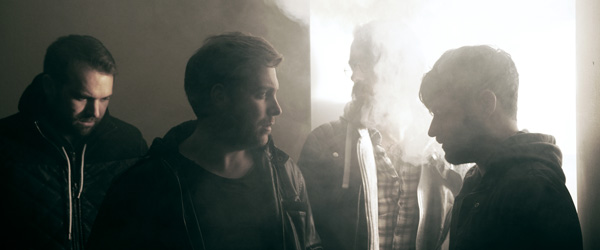 This Silent Forest
OnlinePrint
"…the slow-burn epics and stadium-sized anthems of This Silent Forest leave a special impression…"
- The Herald
Scottish four piece,
This Silent Forest
, released a free download and video for the album track, 'We Are We Were', taken from their full length album
Indivision
via
Never Make Friends Records
.
On 'We Are We Were', This Silent Forest exhibit their diverse range of influences - all in one track. Coming in at over 8 minutes long, the band don't shirk experimentation as the track builds throughout, highlighting Graeme MaDonald's stunning vocals, and culminating in an explosion of penetrating drum beats, passionate harmonies and soaring guitars.


Consisting of Graeme MacDonald (Vox, Rhythm Guitar), Jamie Sturt (Lead Guitar, Vox) Ewan Macdonald (Drums) and JJ McGowan (Bass, Vox), This Silent Forest have managed to create a rich tapestry of sound, producing moments of beauty, tempered by a more visceral edge, adding depth to an already impressive sound. This has seen Indivision 29th on The Herald's list of the best Scottish album of 2013 and 98th on White Tapes albums of 2013.

While Indivision is the band's debut album, it follows the successful release of three singles and two EP's over a 3 year period that gained comparisons to Idlewild (one of the band's major influences), Frightened Rabbit and early era U2. They've also supported the likes of Dry The River, Frightened Rabbit and The Birthday Suit as well as featuring at festivals such as Belladrum. Kicking off 2014 with an appearance at King Tut's New Year Revolution in January maintains This Silent Forest's rising profile and starts the year as they aim to continue.
Listen to This Silent Forest
This Silent Forest in the press...