All Desert Clouds News
"... one serious, unapologetic classic rock anthem."
- The Vinyl District

For Fans of... Pearl Jam, Queens of The Stone Age, Soundgarden, Alice In Chains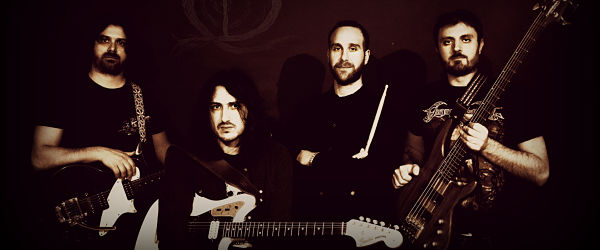 Written in the perspective of people walking throughout their life towards a destination that, from afar, appears to be going nowhere,
Desert Clouds
'
Under Tons
builds from a psychedelic blues/folk feel into a full-frontal classic rock anthem. As the grunge-tinged guitars reach full throttle, so do the pulsating drum beats to create a sound akin to that of
Queens of the Stone Age
or
Alice In Chains
.
Tonnes of sound...
•
Under Tons
premiered exclusively on
The Vinyl District
.
• Initially founded in London in 2008 by
David Land
and
Val Wallace
, Desert Clouds have previously received acclaim for albums
The Floating Oar
in 2015, and
Time Distortions
in 2017.
•
Under Tons
was produced at
Mix Room Studio
.
For more information about Desert Clouds or our services please contact info@abadgeoffriendship.com
Desert Clouds Links
Desert Clouds Resources
abof elsewhere