All Redolent News
"...Redolent are ready for 2018 and

we're ready for Redolent."
- The Skinny
For Fans Of...LCD Soundsystem, Holy Fuck, Battles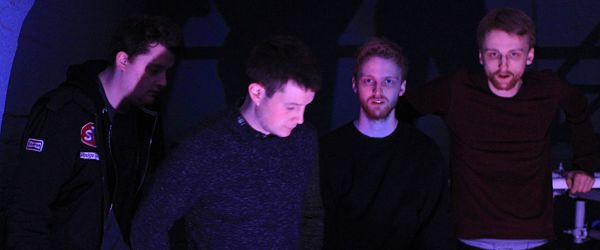 Pulsating electronics are fused with singer
Ian Herbert
's conversational vocal style and pounding drum beat as Edinburgh's
Redolent
create something truly distinctive on
Dantercepies
, out now via
Aspartame
.
The sweet smell of success...
•
Dantercepies
premiered on
Clash Magazine
who described the track as
"...a driving Krautrock indebted chassis..."
.
• The video premiered on
The Skinny
who lauded the
"...Holy Fuck-indebted brand new single..."
.
•
Dantercepies
is named after a cable car in Italy that would cause singer Ian Herbert anxiety as a child while riding it to the top of the mountain.
For more information about Redolent or our services please contact info@abadgeoffriendship.com
Redolent Links
Redolent Resources
abof elsewhere