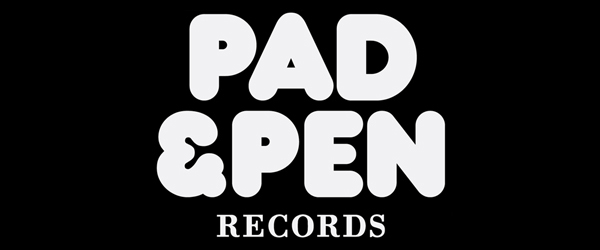 Pad & Pen Records
OnlinePrint
Pad & Pen Records
are a two-man indie record label, distribution and management company based in Copenhagen, Denmark.
Founded in 2008 by
Troels Kjeldgaard
,
Pad & Pen
was set up as an outlet for his love of hip-hop and rock music. Later that year,
Pad & Pen
released their first record – a 12-inch single by Danish hip-hop group,
Majors
.
This was just the beginning. In late 2008
Pad & Pen
welcomed co-owner,
Andre Lerche
, kick-starting a flurry of releases and a rise in the label's reputation. Having signed
Darling Don't Dance
, who released their debut EP in May 2009, the band elevated the label within the Danish underground music scene, paving the way for the signing of bands such as
King's Light Infantry
,
The Shaking Sensations
,
Among Relatives
and
L.Y.A.
With their reputation cemented in Denmark,
Pad & Pen Records
signed their heroes
Mimas
and joined forces with UK label
Big Scary Monsters
to release
Mimas
' music in Scandinavia. With a burgeoning relationship fostered with
Big Scary Monsters
,
Pad & Pen
signed the explosive
Talons
, who would prove a hit amongst the Danish music press.
Pad & Pen Records
have now set their sights on the UK, aiming to bring their inventive and varied brand of indie music kicking and screaming from the underground music scene in Denmark, to the music loving public of the UK.
Artists currently on their roster include:

The Megaphonic Thrift
L.Y.A
Talons
Among Relatives
Keith Canisius
Darling Don't Dance
Emil Friis
King's Light Infantry
Mimas
The Shaking Sensations