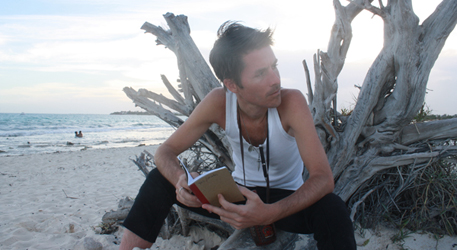 Chris Leo's Vague Angels
OnlinePrint
"Chris Leo's bands have entirely nailed a musical niche that could be pointed to and claimed as theirs." - Drowned In Sound
Chris Leo
's latest musical project,
Vague Angels
, finally sees Manhattan's own wordy, wandering minstrel release the much-anticipated
The Sunny Day I Caught Tintarella di Luna for a Picnic at the Cemetery
on
Expect Candy Records
. The album conjures-up the finest elements of Leo's writing style – from the dissonant riff-based rock of The Lapse to the entrancing melodies of The Van Pelt. However, songs like "The Moon, The Metaphor" hark back to a sound more akin to
The Velvet Underground
. This album is Chris Leo's finest accomplishment to date and the sound of a musician / writer with integrity and intelligence as well as heart and soul.
Listen to Chris Leo's Vague Angels
Chris Leo's Vague Angels on tour
Chris Leo's Vague Angels in the press...
Features & Interviews