News
"... Fat Goth are the unholy god-children of Fugazi and ZZ Top, with their complex riffology boasting a physical impact."
- Clash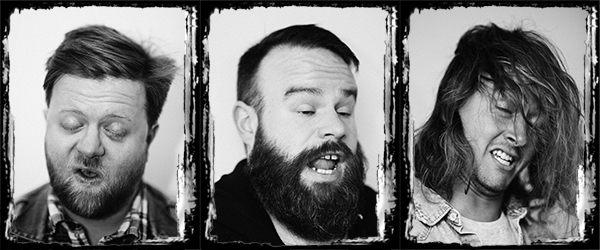 After eight years, four albums, and praise from the press, it is with a heavy heart that
Fat Goth
have announced they are calling it a day. The alt-rock trio have three shows planned in Glasgow, Edinburgh and their hometown Dundee, before officially calling it quits.
A full statement regarding the news can be found on the band's
Facebook
page now.
So long, farewell...
• The news of Fat Goth calling it a day comes as drummer Mark will be moving to Australia..
• Of the news, front man
Fraser Stewart
has said: "... we're immeasurably proud of everything our band has managed to achieve in the last 8 years and we would like to offer up our sincerest gratitude and appreciation for everyone who has supported us along the way."
• Catch Fat Goth live for the last time:
Wed 4th April - Glasgow, The Hug and Pint (with Herbert Powell and Cutty's Gym)
Wed 18th April - Edinburgh, Sneaky Pete's (with Fatalists and BRITNEY)
Sat 28th April - Dundee, Conroy's Basement (with Stonethrower)
For more information about Fat Goth or our services please contact info@abadgeoffriendship.com