News
"Flamboyant, politically charged pop..."
- Clash
"Far from mindless synthpop..."
- Atwood Magazine
For Fans Of...Liss, OUTLYA, MØ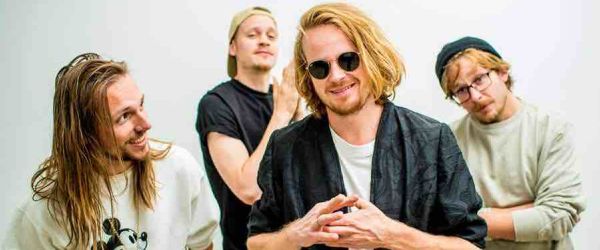 Blending politically charged lyrics with an upbeat, flamboyant pop sensibility,
Nûrnbear
's
Words (Can Tear Down Walls)
oozes glitchy beats alongside smooth, catchy hooks; it's another instantly infectious slice of electro-fused pop from the Danish band.
Bringing people together...
• Singer
Emil Wahlberg
describes the song as follows:
"It's sort of like a sudden chill on a sunny day. The feeling that something is totally wrong. I feel that we live in a time where people focus on achieving individual goals. I would really like to contribute to gathering people together again. To remind everyone of a sense of unity"
.
•
Words (Can Tear Down Walls)
premiered on
Fame Magazine
.
• Previous single
Isolation
premiered on
Clash
.
•
Words (Can Tear Down Walls)
is available to stream on
Spotify
and is out now via
We Are Suburban
.
For more information about Nûrnbear or our services please contact info@abadgeoffriendship.com